It is necessary to make application beforehand before using CV-Parsing.
(A fee of USD 250 is charged for initial set-up)
For those who would like to apply for CV-Parsing services, please contact us using the below email.
 To:sales@porters.jp  (Please specify the HRBC Company ID in the body of the email)
■ PORTERS CV-Parsing Screen
URL:https://hrbc-jp.porterscloud.com/resume-parser/ 
*Please access this link while logged into HRBC.
■ Time of use
Importing is not available between 00:00 and 06:00 (JST) every day. If you register during this time, the data will be imported first thing in the morning.
■ How to Use CV-Parsing
*It is a prerequisite that IMEX usage start and CV-Parsing mapping settings in IMEX have been completed before Parsing can be done.

1)If you access the above URL while logged in to HRBC, the CV-Parsing screen will open.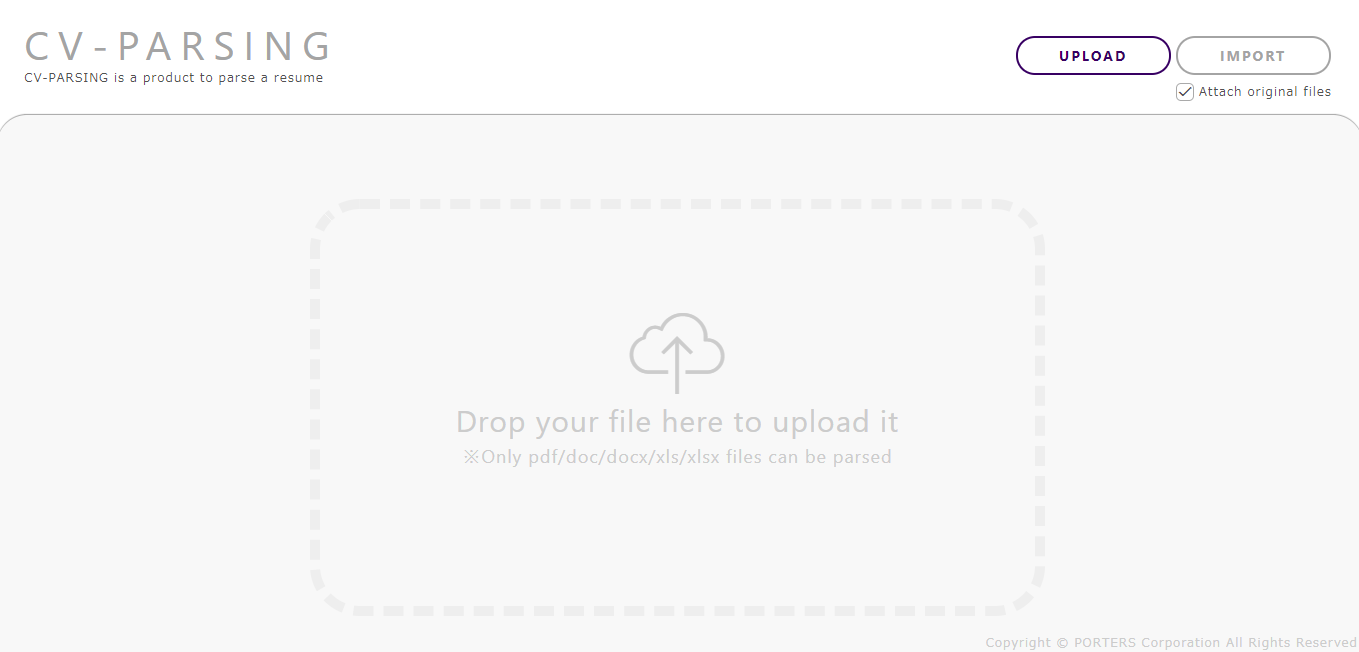 2)Upload the file that you wish to import to HRBC on the CV-Parsing screen.
  Select a file from your desktop folder or drag and drop the file inside the dotted line.
  *Supported files are .pdf/.doc/.docx/.xls/.xlsx
  *File size:up to 2,048 KB. 0 Byte cannot be uploaded.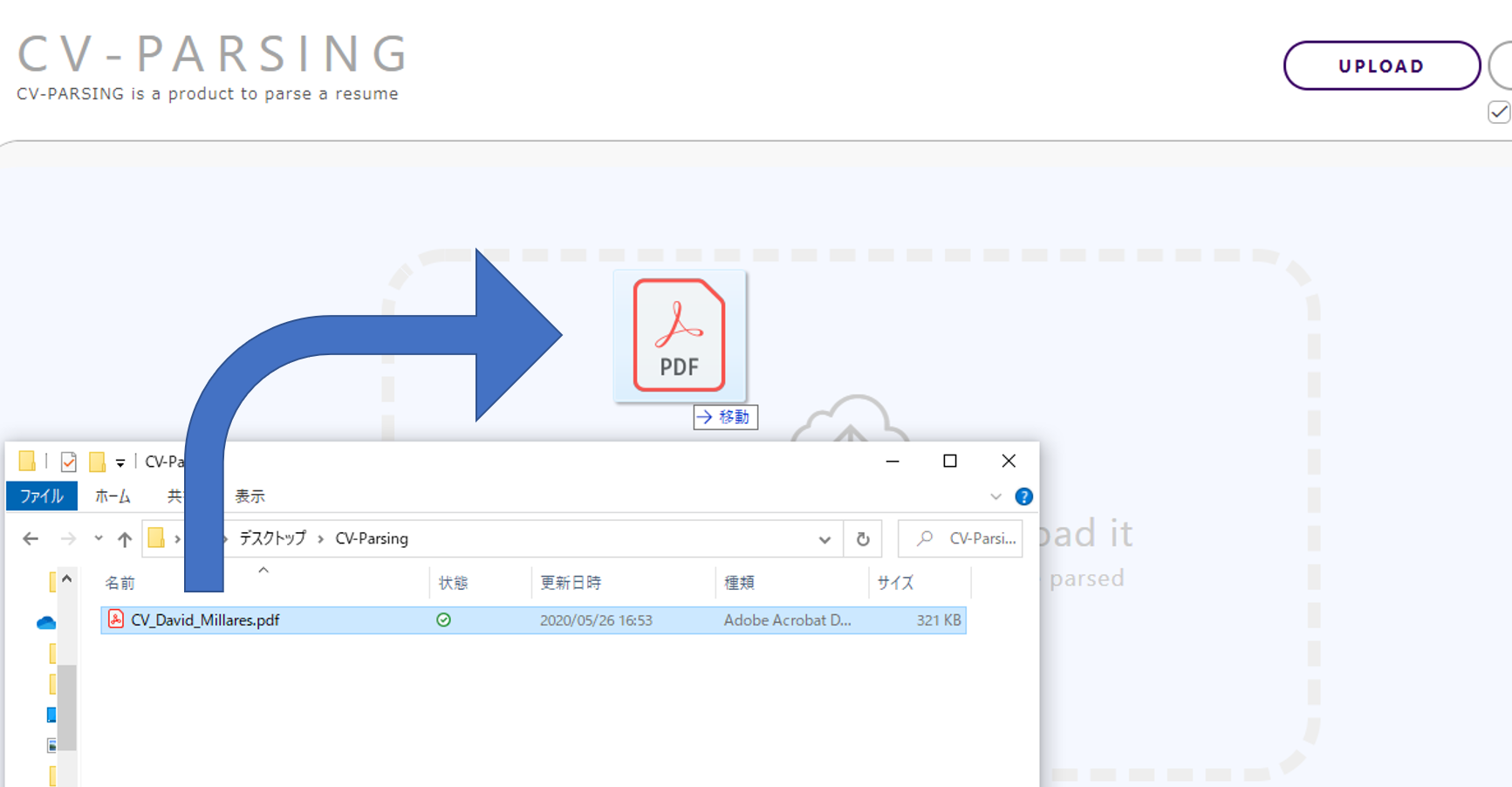 3)When the file upload or parsing is successful, the 'Edit' option is displayed.
  If an error occurred during the process, an error message will be displayed.


4)Click 'Edit' to move to the edit screen.
  Edit each field as necessary on the right side of the page.
  Click 'Save' to return to the original screen and 'Edit' will change to 'Edit'.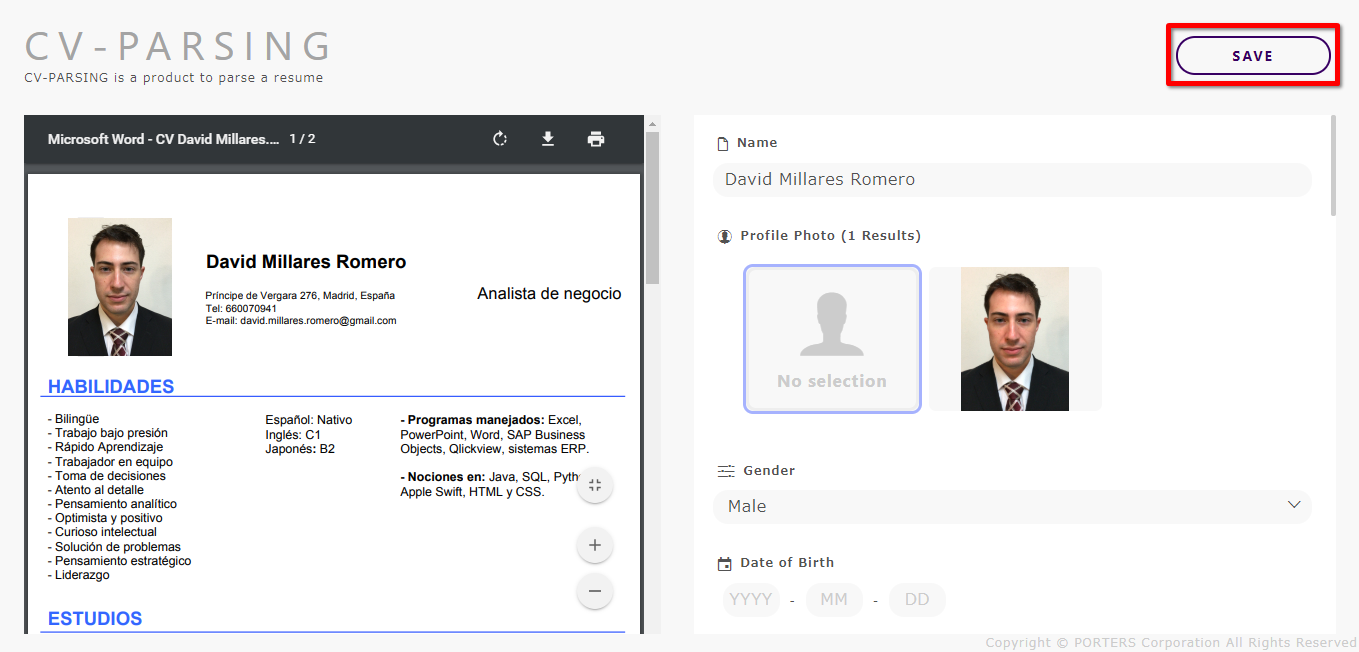 5)Click the 'Import' button to start parsing.



6)The import result will be displayed on the Import History tab of the IMEX management screen.
  Click the "View in HRBC" link to open the HRBC resume list screen.