There are 4 main functions displayed on the top page when logged into PORTERS.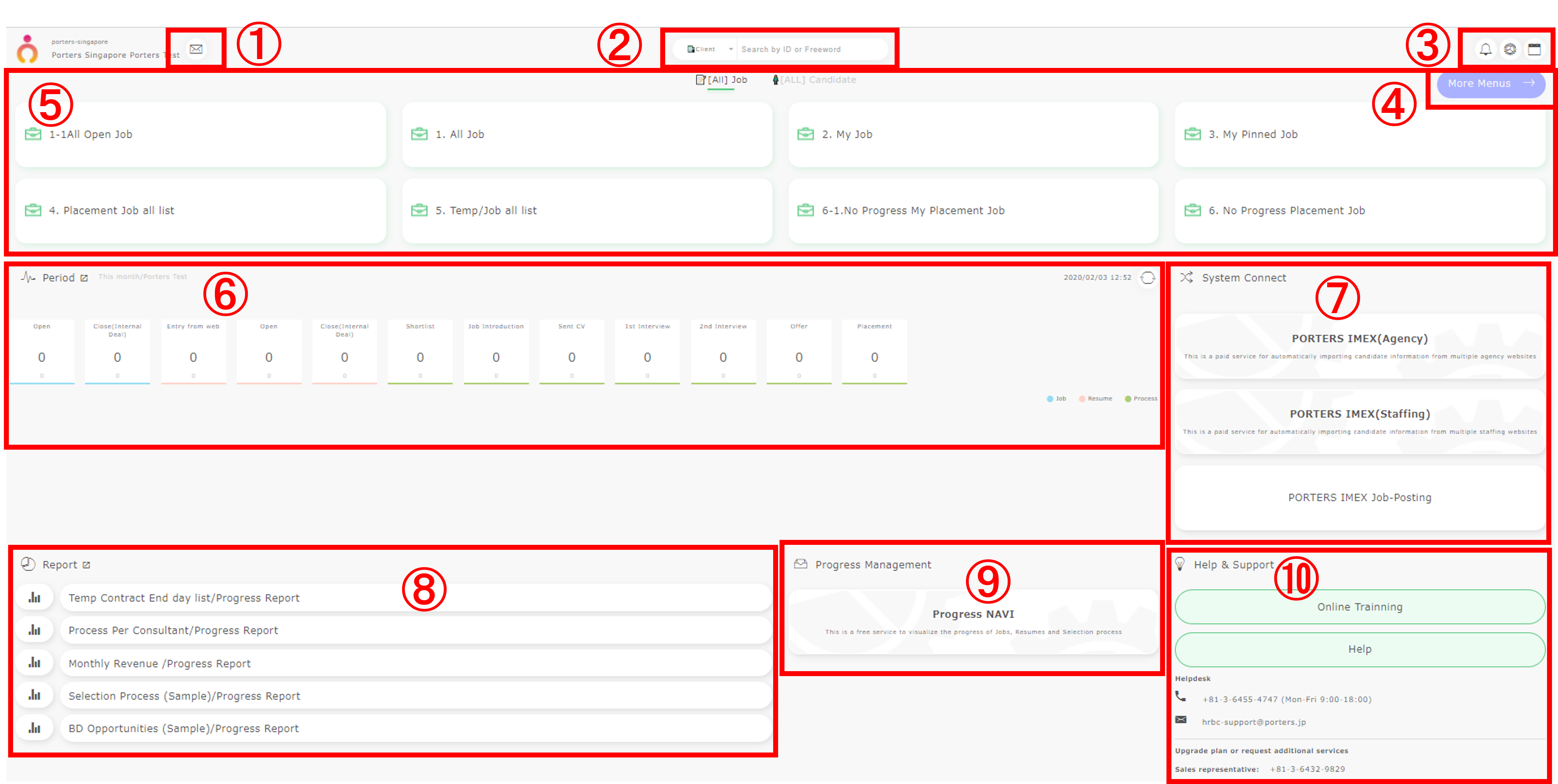 ① Information
Important information such as maintenance schedule is displayed here so please check when there is information displayed here.
②New Feature Banner
The banner of the newly added function is displayed, and clicking on the banner allows you to check the instructions on how to operate the new function.
The banner at the top of the calendar is designed to disappear once you click it, but the banner on the right side of the screen is always displayed, so please use the banner on the right side of the screen if you want to check the contents again.
③Help Desk・General Contact Information
We offer help desk services where you can contact us between 9:00~18:00 JST for inquiries on how to perform functions on PORTERS.
For general inquiries such as contract information or product inquiries, please contact us through the general information contacts.
④Calendar
The selection processes and activities registered in PORTERS can be displayed here.
To set the information to be displayed here, click the 'Customize the calendar' button on the left side of the calendar.
Information can be displayed monthly, weekly or daily.
For details about calendar, please refer to Calendar manual.