On the New List View, it is possible to rearrange data, narrow down and do color keying.
The settings can be done from the ▼ icon next to each title field.
From this page a user can assign different priorities to data and manage progress as well.
The color settings acts like an alert for data that needs attention.
Sort
Filter
Color Setting
Sort
Data can be arranged in ascending (A → Z) or descending order (Z → A) using the sort feature.
【How to Sort】
① Click the ▼ icon on the field title
② Select ascending (A → Z) /descending(Z → A)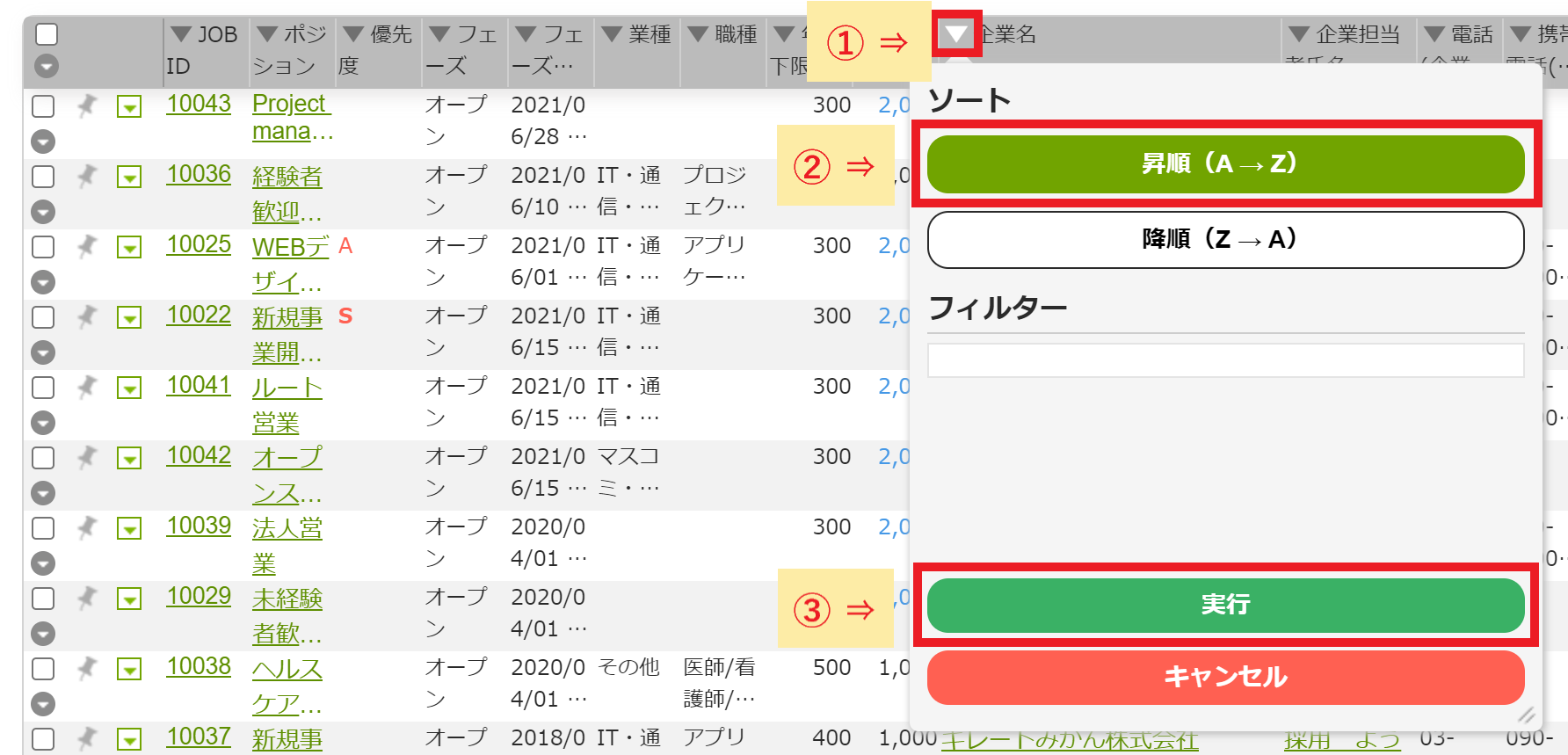 Filter
Data refinement or narrowing down can be done using the filter feature.
【How to Filter】
① Click the ▼ icon on the field title
② Data filter
  ※For text filter type, 「partial filter」 is applied.
  ※If there is differentiation of uppercase/lowercase, the data is determined as 「Not a match」 and is not displayed on the screen.
③ Execute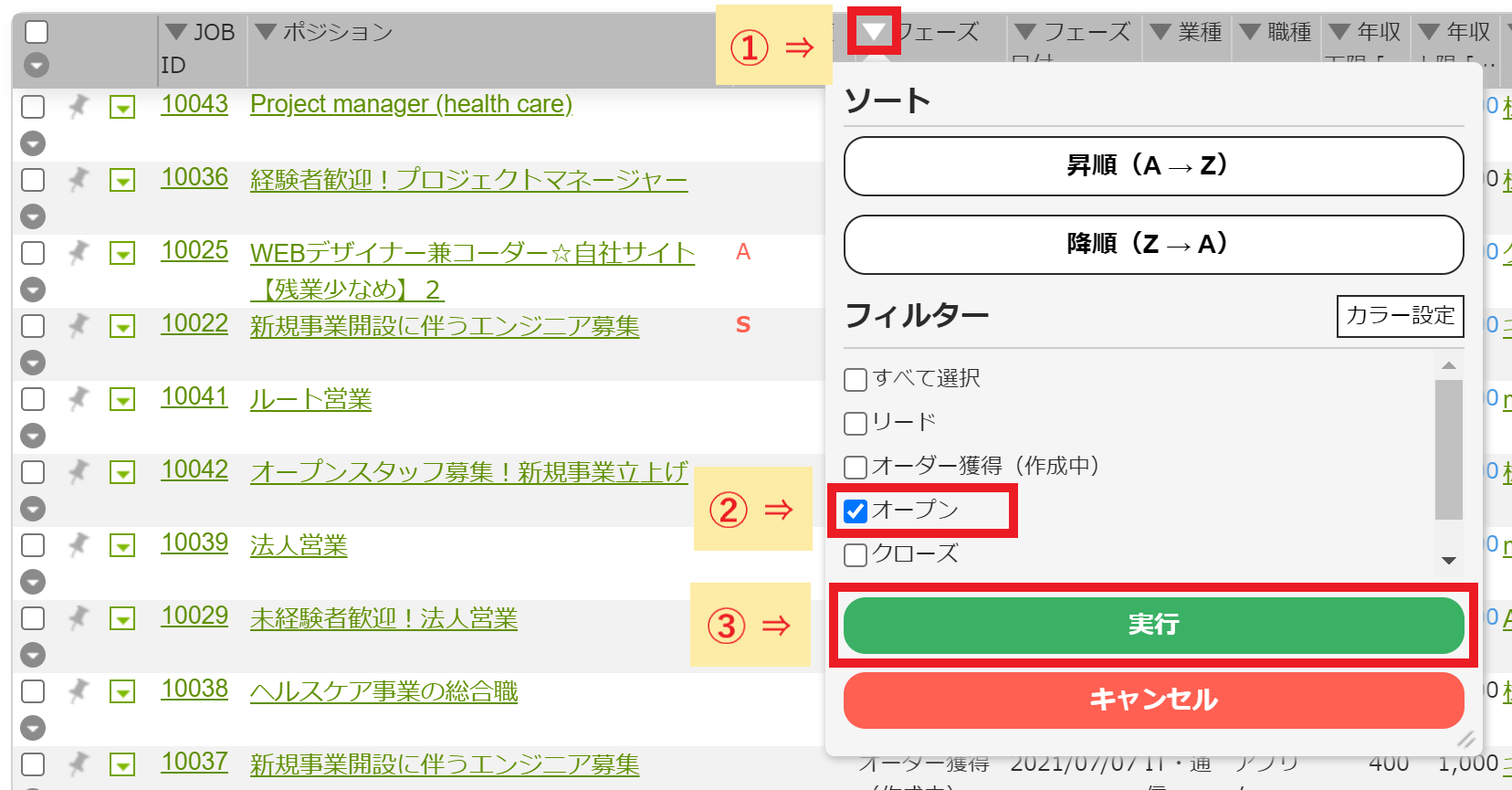 Color Settings
A user can use the color settings to assign color to different sets of data.
This color settings act as an alert not to miss out any data that needs to be acted upon while carrying out the day to day activities.
The fields that color settings can be applied to are date fields, option fields, number fields, currency fields, Age fields.
※Each user has access to the color settings and can change the settings. Any changes to color settings however, are applied across all the users of HRBC therefore be careful when making any changes.
【How to perform color settings】
① Click the ▼ icon on the field title
② Click the [Color Settings] button
③ Color Settings is done
④ Save