Overview
ZLOSS is a scheduler application for employment/staffing agencies. ZLOSS (Zero + Loss) is designed for minimizing the loss of chance to get candidates.
ZLOSS enables you to automate from getting personal information to assign the interview date and time.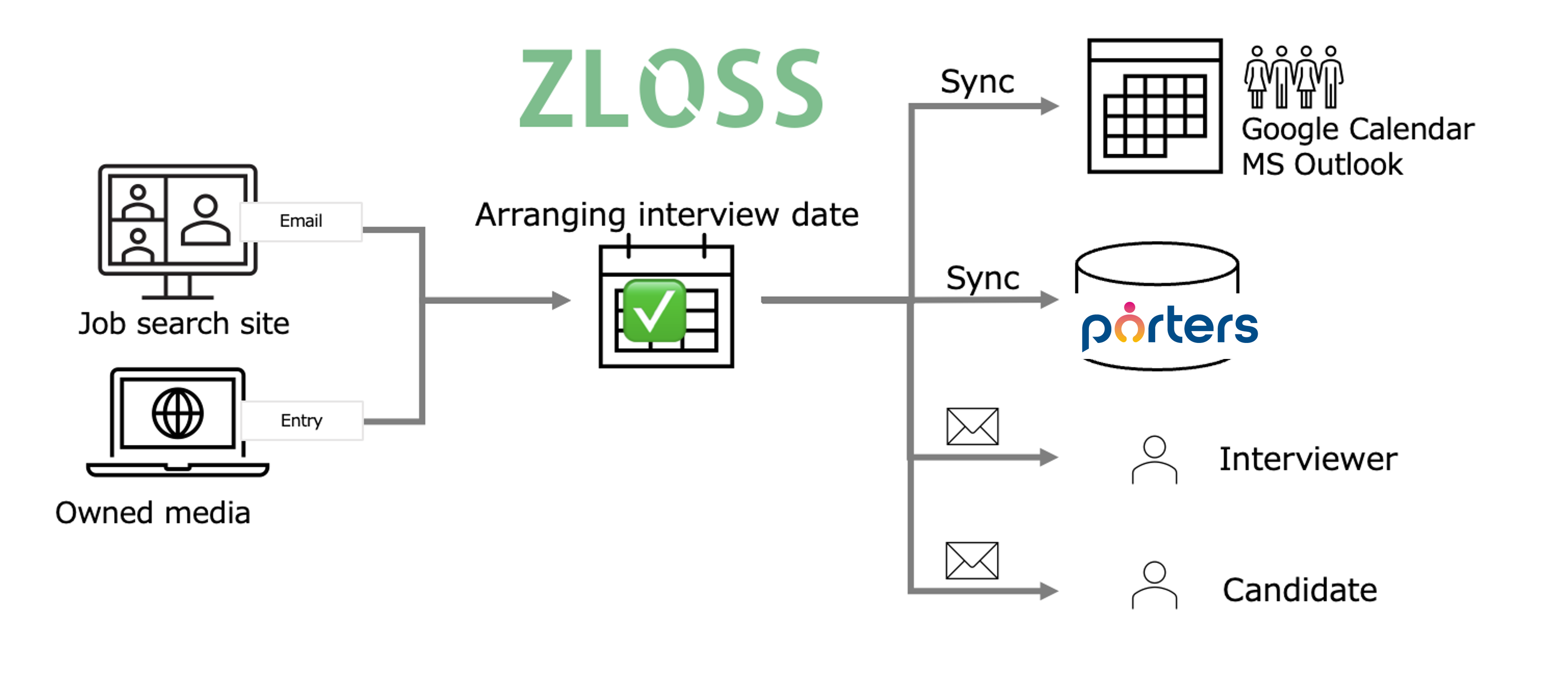 The above image is the overview of the system integration. You can get unique URLs once completing the initial settings. You can automate the process of arranging interview dates by pasting such URLs to your website and emails.
User (Candidate) Flow of ZLOSS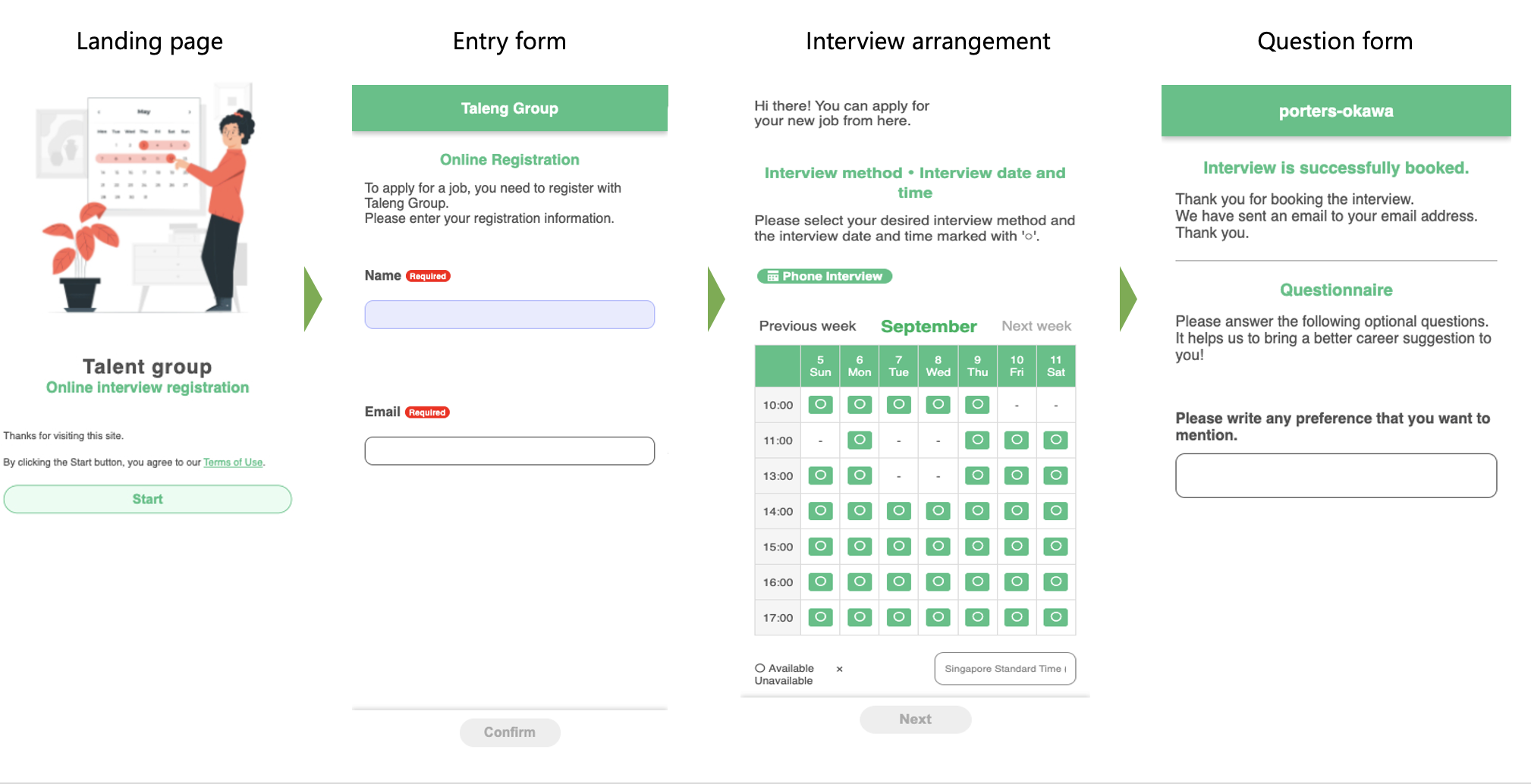 A candidate will see the leftmost image when they click the URL.
Then they will fill in the entry form as you can see in the second image.
Then they will see and select the interview date. You can guess the functionality image from such reservation systems for restaurants.
It's done by selecting the interview date, however, they can input additional information on the questionnaire page. It makes the interview more smooth and effective. They don't have to input too many items before fixing the interview date, and this is how you will minimize the bounce rate.
Benefits of ZLOSS
No need for complex settings such as RPA (Recruiting Process Automation).
No need for passwords of candidates.
Use Google Calendar or Outlook to avoid double-booking.
You can choose several interviewers so that ZLOSS can decide which interviewer to meet with the candidate.
You can find some scheduling tools but ZLOSS is the only one for employment and staffing agencies.