Click on the username displayed on the top right side of PORTERS and select 「Logout」 from the displayed menu.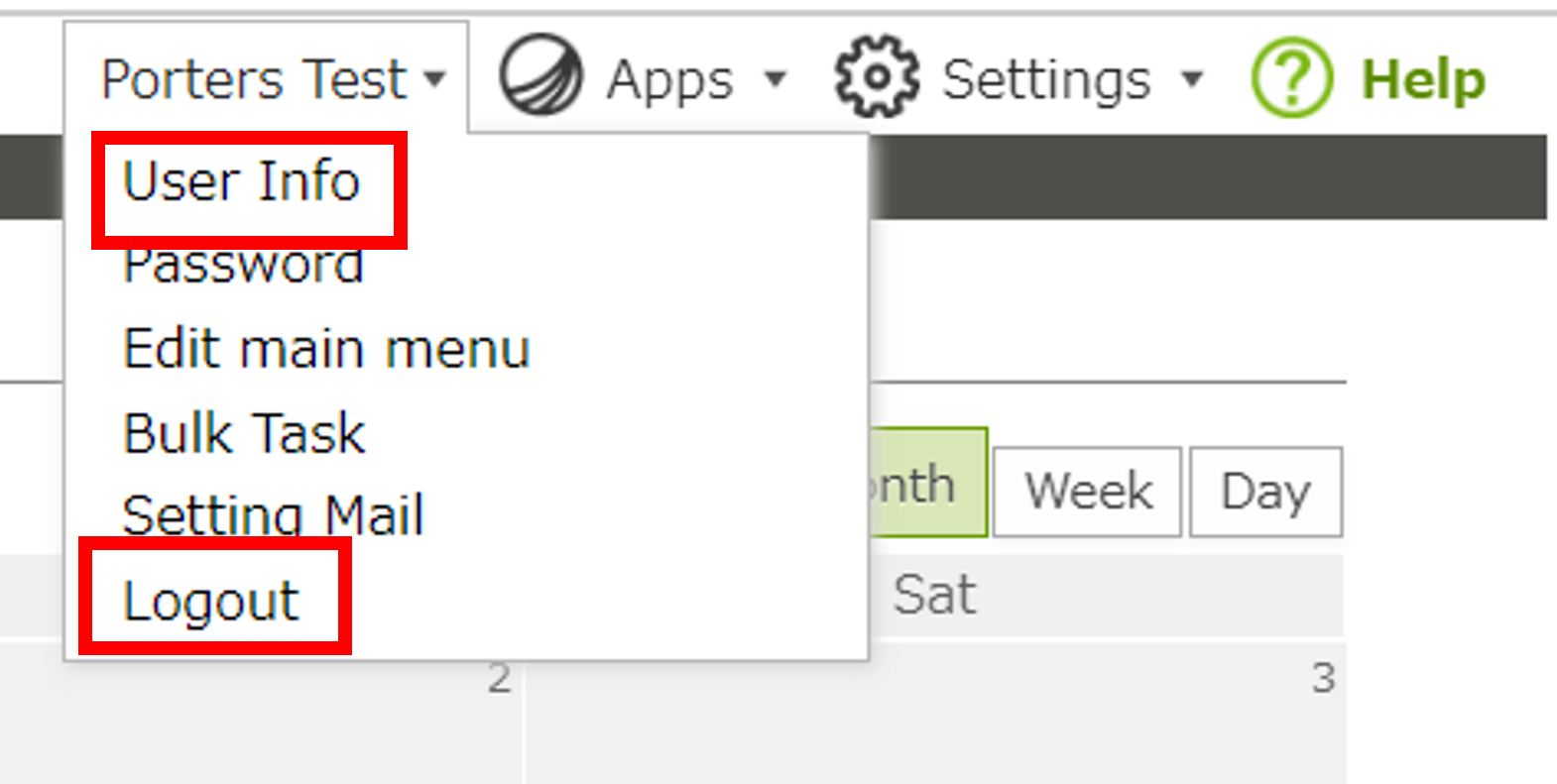 【Important Point to Note】
PORTERS implements security measure to prevent double login to the system.
If a user closes the browser and does not logout of the system, when the user logs in next time, a double login warning message will be displayed.