If you wish to display / hide the global menu, change the menu names, rearrange the menu order, or copy the menu, you can do that on the customization page by clicking Main Menu 'Edit'.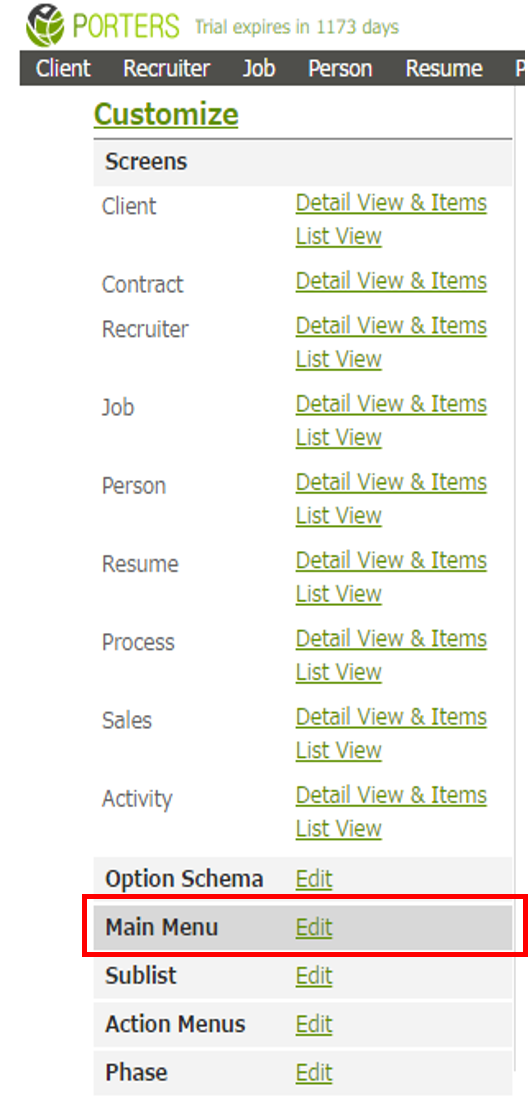 ■ Display/hide menu, change menu name
You can change to display /hide and rearrange the global menu just by moving each menu by dragging and dropping on the 'Main Menu' Edit screen.
Also, if you want to change the menu name, click the pencil button of each menu to display the edit screen.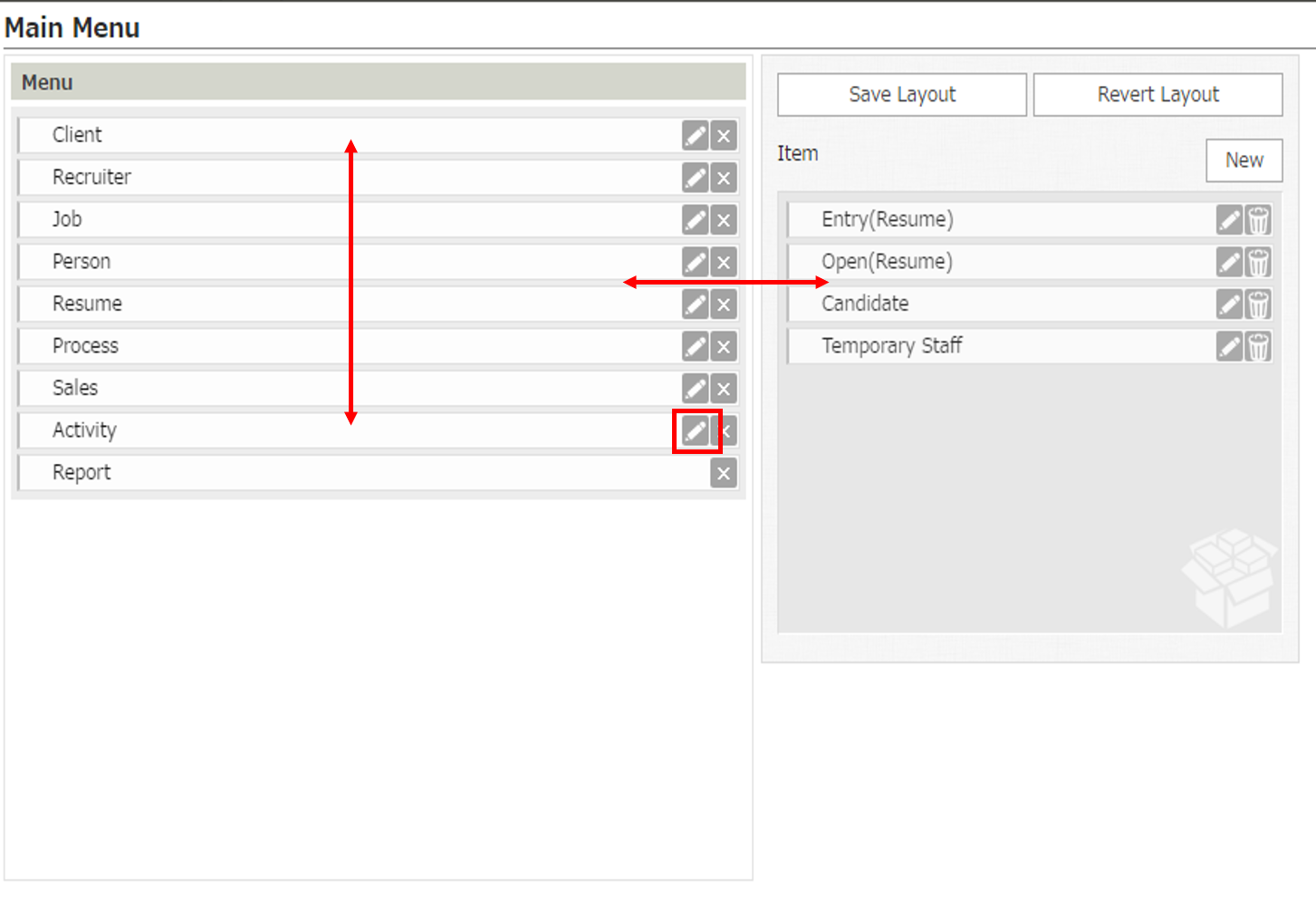 ■ Menu structure
All data is displayed in the existing menu, but HRBC allows you to create a menu to display only data that meets specific conditions.
For example, it is possible to create a "JOB opening" menu that displays only JOBs whose phases are open.
Unlike the original search for each user, this setting is reflected on all users, so you can make settings according to the work flow and increase work efficiency.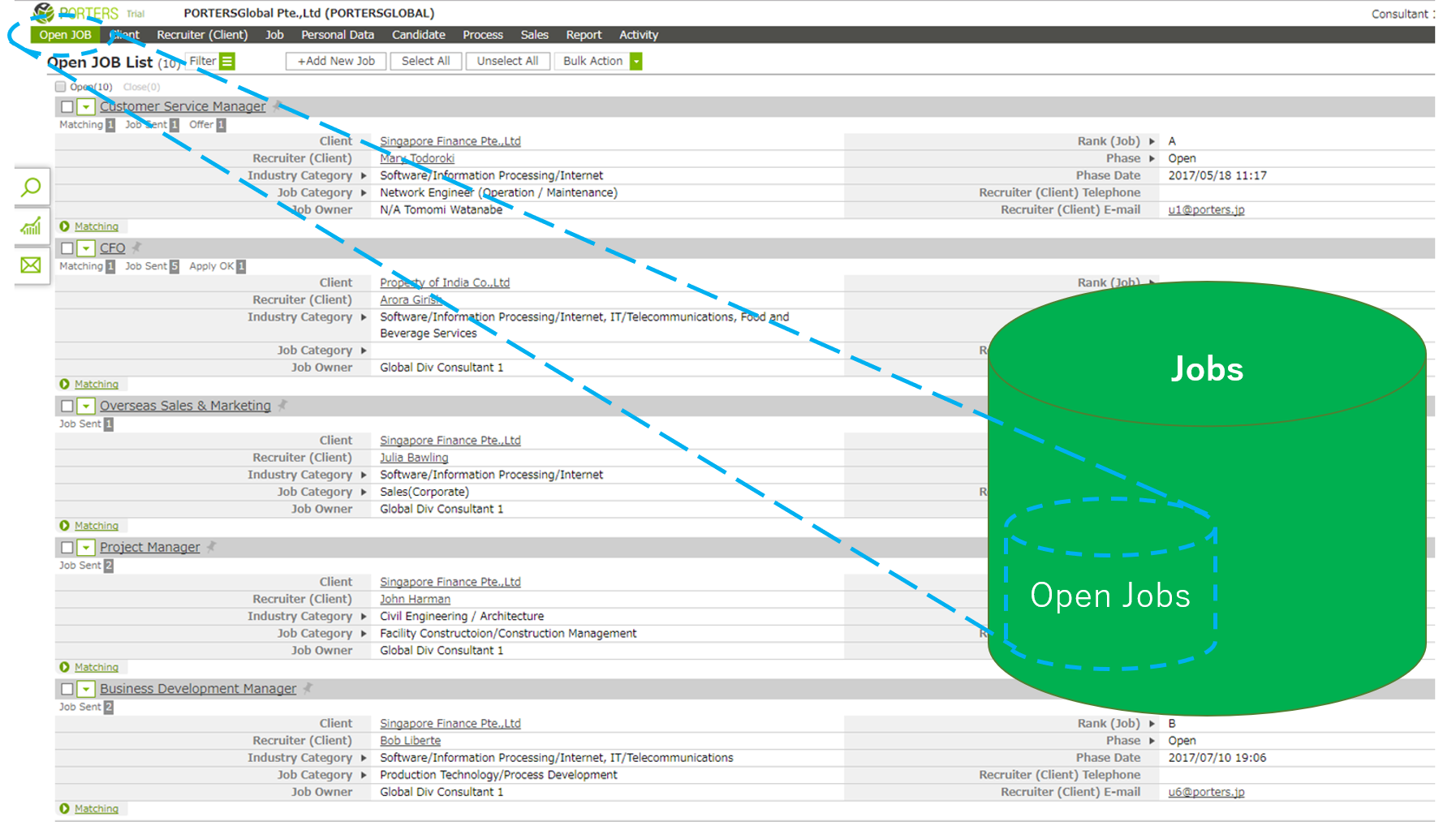 If you want to create a menu, click the "New" button on the menu edit screen and a list of the base menu to select from is displayed.
※You can not create a completely new menu; you have to use the bas eof an existing menu.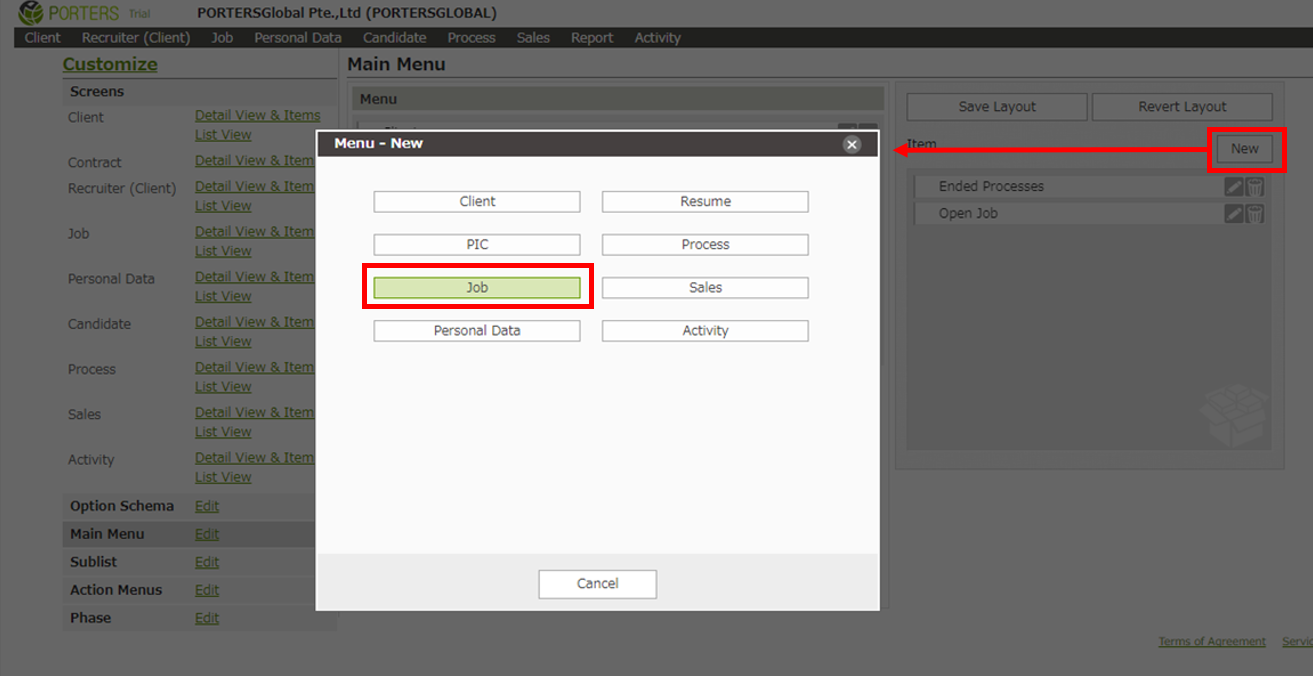 After choosing the base menu, first assign it menu a name that is easy to understand.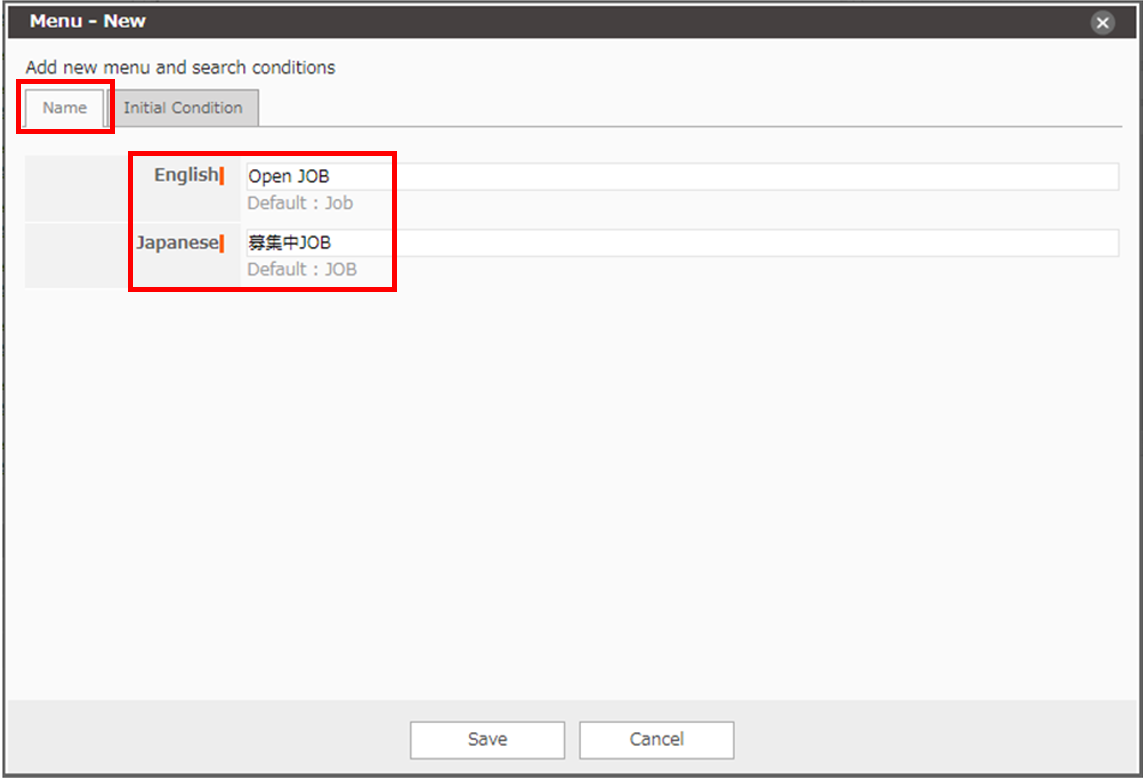 Next, click the "Initial Condition" tab, set initial conditions of display data, and save.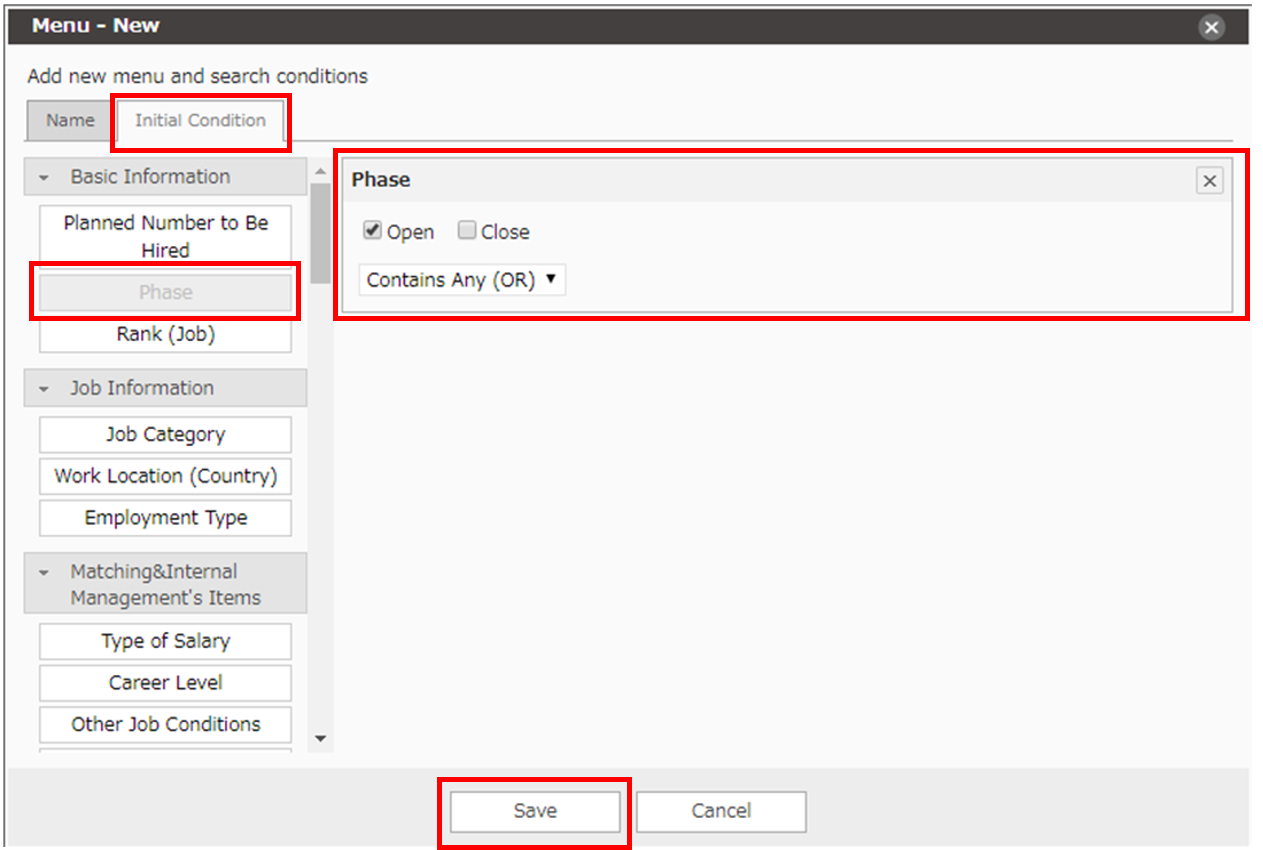 Since the created menu is hidden, move it to display by drag & drop and click the "Save Layout" button.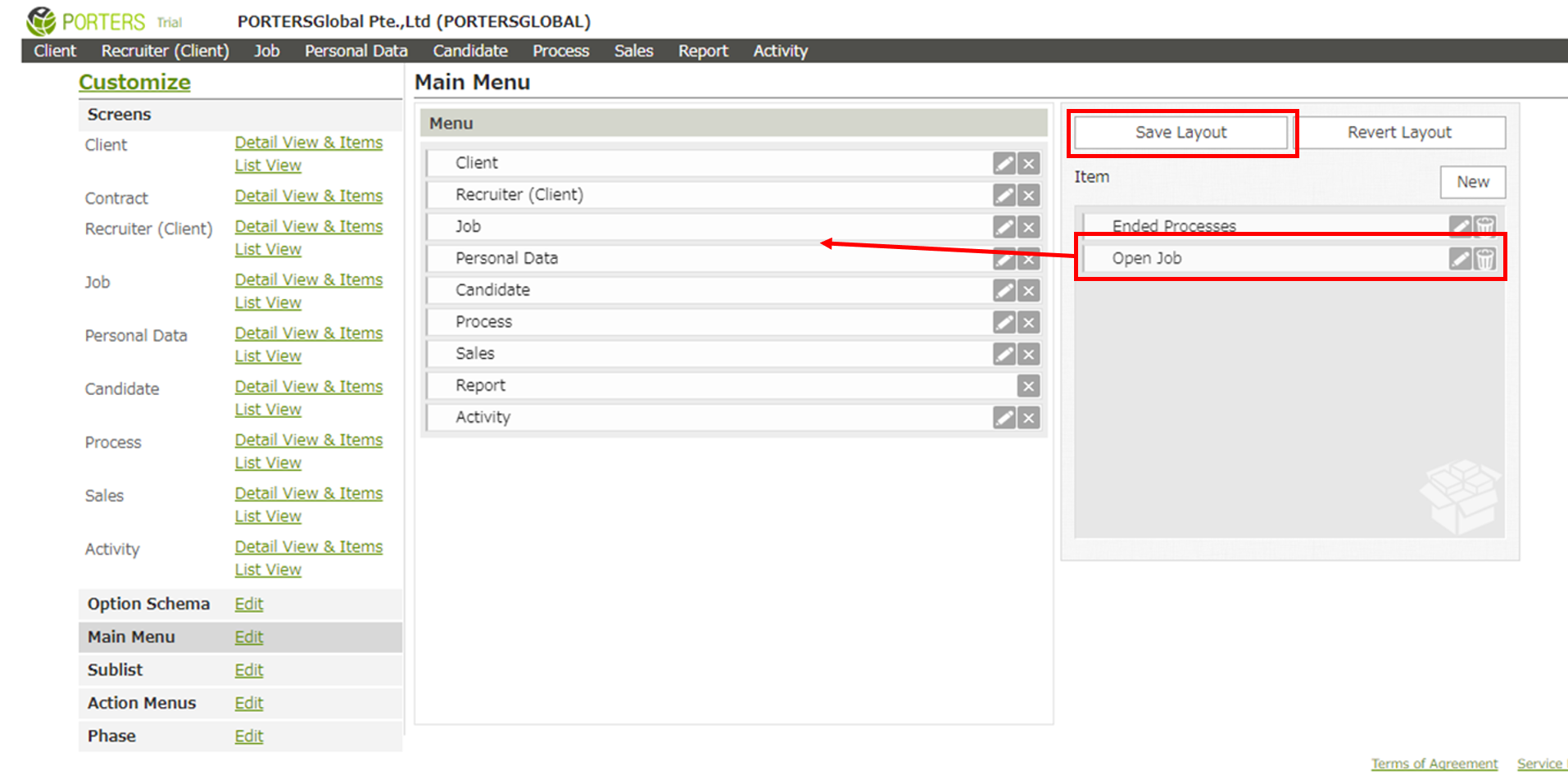 When the process is successfully completed, a message will be displayed, so click "OK".


Some of the data in the base 'JOB' menu have no phases registered on them.


On the other hand, only JOBs with 'Open' phase are displayed in the newly created "Available JOBS".