You can change the name of the resource such as "JOB" or "Resume".
*The Global Menu name (in the black band) and Resource Name can be edited separately.
*If you change the Resource Name, the Global Menu name will not be changed.
*The Resource Name mainly affects the Detail Views, Add New screens, and Sublist names.

In the Customize screen, click the "Detail View & Items" of the resource you want to edit, and then click the pencil mark that appears at the top.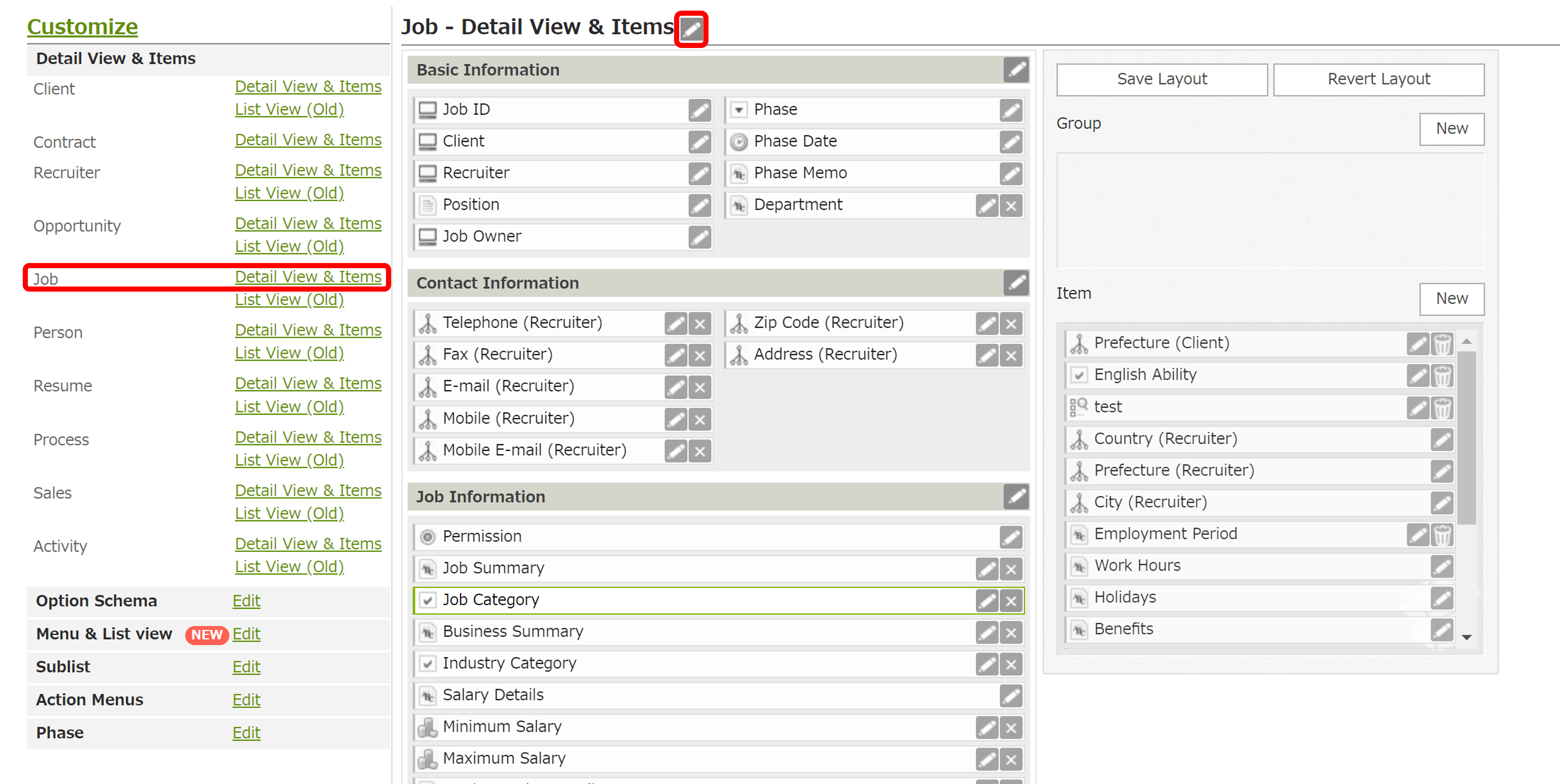 Edit the Resource Name and click "Save".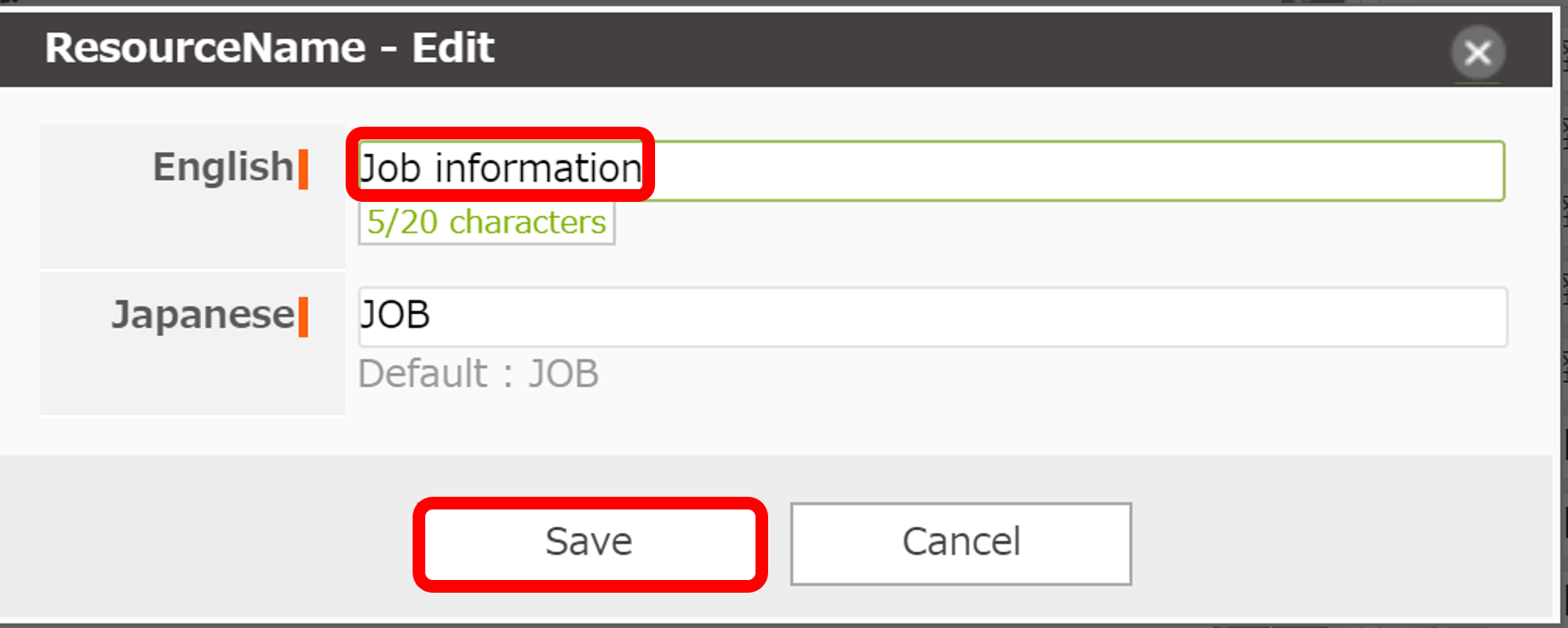 The display name in the Detail Views and Add New Screens, as well as the Resource Name displayed in imports and reports, will change.