The basic HRBC design settings are done on the customize "Detail View & Items".
When you click "Details View & Items" or "List View (Old)", displayed items are in the middle of the screen of the customize screen and the hidden items are displayed on the right side. .
Move the items you want to move by dragging and dropping, and click "Save Layout".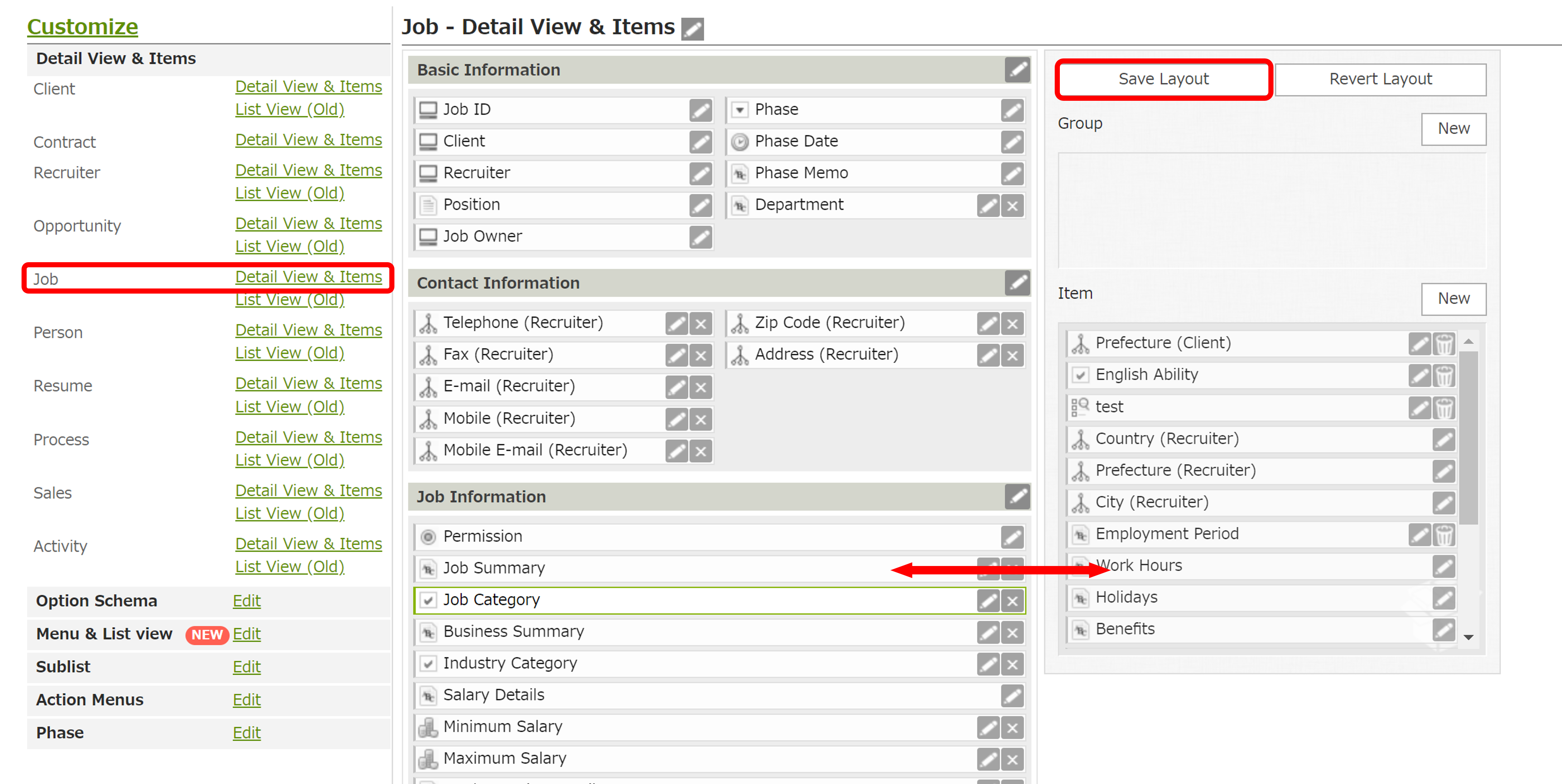 ※The layout of the search screen conforms to the layout of the detailed screen except for some fixed items. You can not change the layout of only the search screen.
※System type items such as "ID" and "Date created" can not be hidden
After clicking the "Save Layout" button, a completion message is displayed to indicate processing is completed successfully.